Amber's Friends


If you would like your pet to be one of Amber's Friends, please email us his or her favorite picture along with a brief description of your pet's personality in a few sentences. We will gladly post it to our website free of charge.


My name is Bambi and I am a 5-yr old Maltese. I just love to shop and dress up in pretty doggie fashions. I have to see everything in all of the aisles of the pet stores just to be sure I haven't missed anything. I love people, too, especially my mommy. I am a bit prissy and just love to be pampered - but after all, isn't that what pets are for?



Meow!!! My name is Loretta. I'm the sweetest kitty anyone would want to own. I really enjoy lounging around the house. I love my "mommy and daddy" so much. They take such good care of me and are always buying me goodies. I'm lying on my brand new Amber's Armoire mat and chic leopard duvet. It's so soft and cozy. I just purrrrr away on it and have lots of sweet dreams. What a life!!!!





Go Shopping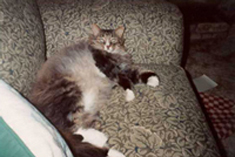 Hi, My name is Ernie. Basically, I'm a lounger and a cuddler, and if you haven't noticed, I also love to eat. That's pretty much my daily routine. My weekly aerobic workout is escorting my owner when he takes out the garbage. I get more kisses and all the attention now that the kids are away at college! Ahhhh! It's good to be king!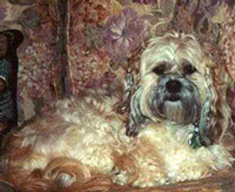 Hello, I'm JoJo. "The Baby of the House." I admit, I'm spoiled rotten. My favorite time of the day is evening when I crawl up on the couch with my family. All they have to do is say the magic words, "JoJo, it's time to watch TV!" At that moment, step out of my way because I run a hundred miles an hour into the living room and up on the couch for an evening of relaxation with my loving family!